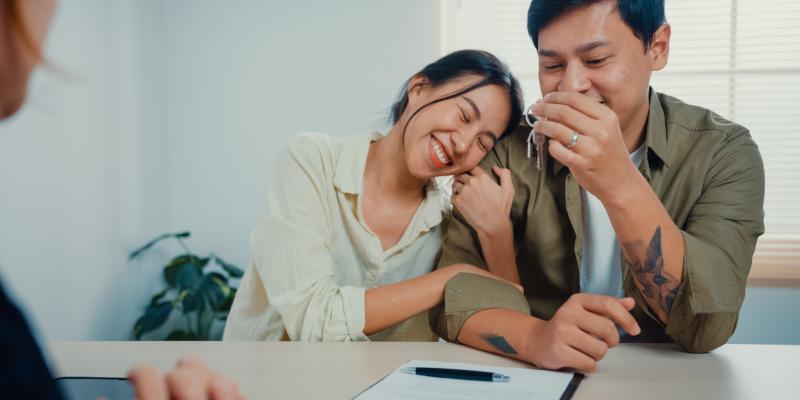 First-time home buyers often find themselves looking for homes in a neighborhood that has a Homeowners Association—also known as an HOA. After all, more than 74 million Americans own a home with an HOA, that's more than 25% of homeowners! If this sounds like you, then you're in the right place. 
Simply put, an HOA is a nonprofit entity that maintains common areas for the neighborhood. The HOA's rules are made and enforced by a board of directors, usually made up of residents of the neighborhood, and its bylaws. Most neighborhoods governed by an HOA require mandatory membership and payment of HOA fees for people who purchase a home there, so we're here to answer some questions you might have:
What are the rules of an HOA?
Every HOA creates and votes on its own bylaws, regulations and fee structure. This means the HOA has the freedom to make changes that fit the needs of the residents in the neighborhood. Some common rules include where trash bins can be put, keeping up with general home maintenance and even the number of cars you can have in your driveway. These rules are meant to maintain and increase the value of the properties in the neighborhood. 
What are the duties of an HOA?
An HOA will maintain pools, landscaping and common areas in the neighborhood; prepare budgets and financial statements; address any rule violations and resident complaints; and review any proposed property changes from homeowners. Rule violations can result in additional fees and exterior construction changes will typically need to be approved by the board of directors. The HOA is often looking for new members for the board of directors, so if you decide to buy a home in an HOA neighborhood you can reach out to see what the process is for joining.
What are HOA fees?
When you live in a neighborhood with an HOA, you will have to pay monthly, quarterly or annual fees to the association. These fees are charged to every resident of the neighborhood and are used to maintain common areas, enforce rules, make necessary updates to the neighborhood and more. According to the US Census Bureau, the average HOA fees are $170 per month, so you will want to take this fee into consideration when you are buying a home to ensure it fits your budget.
Just like every neighborhood is different, every HOA is different as well. HOA's are required to publish their fees and bylaws, and many have websites. If you're planning to buy a home in a neighborhood run by an HOA, it is important to take a look at this information before buying a home. A real estate agent can help you obtain this information—you can find one near you on our website and start honing in on your home search today!