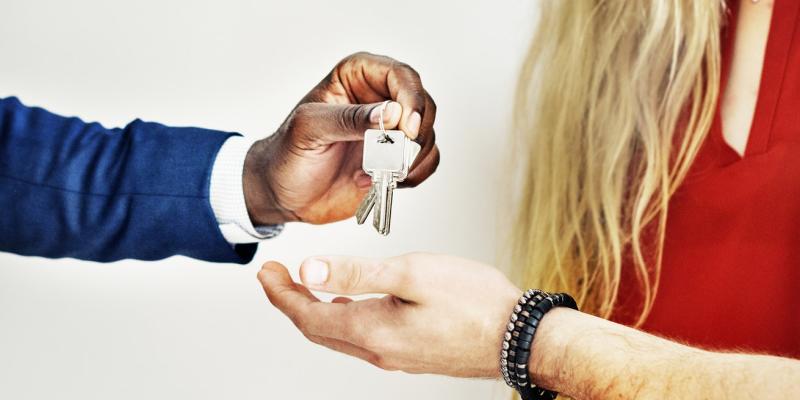 Regardless of what kind of debt you have, you are most certainly not alone. According to Experian's 2019 Consumer Debt Study, the average American carries a personal debt of more than $90,000 including revolving debt like credit cards, student loans, mortgage loans and others. If you think that your debt might put you out of the running for buying your first home, keep reading to learn about resources that can help you reduce your debt, better manage it and avoid getting into more debt in the future.
Do Your Homework
Although almost all adults in the United States have debt, it's common for individuals to not truly understand how much they owe and in what ways. Before you can start working on getting your debt amount down, it's important to find out all that you owe. Take stock of your credit card debt, personal loans, student loans and any other debts you have. To make sure you're not missing anything, check your credit report regularly. This is also a good practice to make sure no accounts have been opened in your name without your permission and to dispute any inaccuracies.
Stop Accumulating
Paying off debt is hard if you are continuing to accrue more debt, and as a result, more interest. To get yourself out of a hole, you have to stop digging first, and the same is true when getting out of debt. Put away your credit cards if you are tempted to use them, avoid taking out any payday or personal loans and think before starting any new lines of credit, even for something as simple as a store credit card. Once you've stopped adding more debt on top of the pile, you can start tackling it in a systematic way.
Choose a Debt Payoff Plan
There are many theories out there that claim to be the best way to tackle debt, but the best method for getting out of debt is the plan that you can reasonably follow. To get started, it might be helpful to talk to a credit counselor in your area. Just be sure that the credit counseling service you choose is accredited by the National Foundation for Credit Counseling or the Financial Counseling Association of America.
Talk with a Housing Counselor
A debt or credit counselor is a great resource for learning ways to pay off your debt and manage the debt that you have, and a housing counselor is a great resource to help you learn what your financial picture looks like in terms of buying a home. A housing counselor can be invaluable in helping you navigate the home buying process and avoid making mistakes. A housing counselor can take a look at your financial situation and help you improve your standing so that you can afford a home purchase when you are ready. When you are looking for a housing counselor near you, be sure they are a HUD-approved housing counselor.  
Buying a home is likely the most expensive purchase you will ever make, so it's important to find the right mortgage for you to ensure this debt is one you can handle. The NC Housing Finance Agency has affordable mortgage products like the NC Home Advantage Mortgage™ with down payment assistance as well as educational resources to help you make the right financial decisions for you.
When you're ready to buy a home, we will be here for you. Learn more about the ways the NC Housing Finance Agency can help make home ownership happen for you at www.HousingBuildsNC.com.