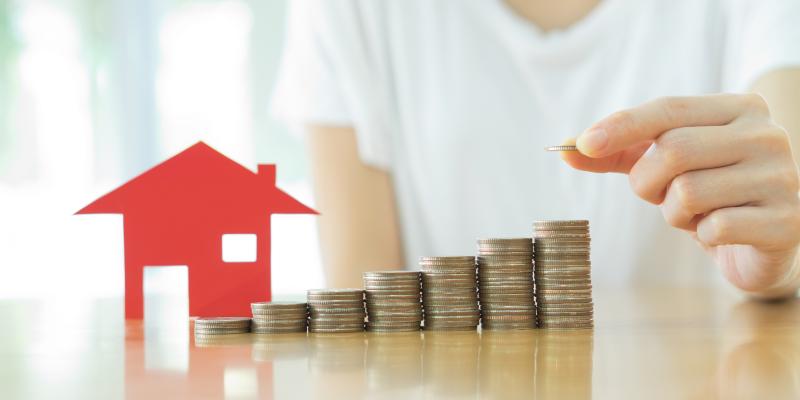 Buying a home is a huge financial decision, but once you have found the home of your dreams, it's time to decide just how much you want to put down for a down payment. Just a few years ago, a 20% down payment was all but required. Times have changed, and in many cases a smaller down payment is possible and even encouraged. Read on about the questions you should ask yourself to decide the right down payment for you.
How Much Have You Saved?
Before you even start thinking about a down payment, it is time to take stock of your savings. If you have been in the housing market for a while, chances are you've already started saving for a down payment. Take a look at how much you have been able to save over time, and consider how much of your savings you would be comfortable parting with. When you buy a home, you also need to keep in mind expenses like closing and moving costs, and ensuring you have some reserves after you pay the down payment. A down payment should never take all of your savings or leave you financially vulnerable.
What Type of Mortgage Are You Using?
Did you know that different types of mortgages come with different down payment requirements? Before you make a decision on mortgage type, it is important to explore the pros and cons of each option. While a conventional mortgage may require a higher down payment, loan types such as FHA loans, which are insured by the Federal Housing Administration, may require less. For example, the NC Home Advantage Mortgage™ only requires 3.5% of the home value as a down payment. Talk to your lender and explore your options before deciding.
Is Down Payment Assistance Available?
If you are a first-time or move-up home buyer who meets certain income limits buying a home within certain sales price limits, you might be eligible for down payment assistance with the NC Home Advantage Mortgage™. For qualified buyers, this mortgage product provides forgivable down payment assistance up to 5% of the purchase price of the home. With a minimum down payment of just 3.5%, you could keep more money in your pocket for home costs down the road, or give your existing down payment a boost. You should also check with your town or city  government and any local nonprofits that provide housing options to see if they have any down payment assistance programs.
How Big Do You Want Your Mortgage to Be?
Putting a down payment on a house isn't just getting you in the door—it is instant equity in your home. A higher down payment decreases the overall amount of your mortgage loan, could secure you a lower interest rate and impacts the amount you will be paying for decades to come. While paying a smaller percentage down now might be more convenient for your current finances, having a larger down payment may get you smaller monthly payments and save you in interest costs over time.
Can You Pay Mortgage Insurance?
A 20% down payment is not necessarily needed anymore, but unfortunately, having a down payment of less than 20% means that your lender may require you to pay mortgage insurance. This small fee, added to your monthly mortgage payment, insures the lender in case you default on your loan. The good news is mortgage insurance can be removed once you have reached 20% equity on your home.
Deciding on your down payment is just one of the many things to think about when you buy a home. To learn more about how the NC Housing Finance Agency can help make home happen for you, visit www.nchfa.com/home-buyers.