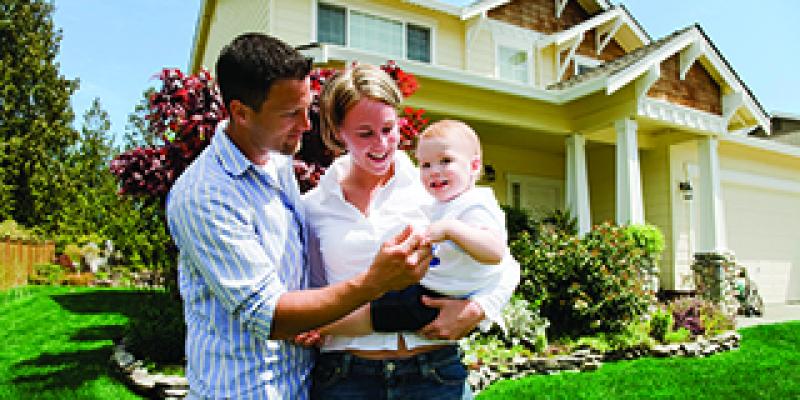 Are you ready to sell your home and move up to another one? If you're thinking about listing your home for sale in today's hot market, a great way to ensure you get the best price is making sure that your house has great curb appeal! Your outdoor spaces are the first thing that potential buyers will see, so you want the exterior to be beautiful and inviting. Check out these top curb appeal mistakes to avoid so you can sell your home fast and move up to the home of your dreams.
Not Clearing Clutter
All the updates in the world won't make much difference if your yard is cluttered! When a potential buyer comes to your home, they want to see themselves living there. That can be hard to do if children's bikes are strewn along the front yard or shoes are piled at the front door. Even unkempt mulch and pine straw can turn off a potential buyer! Before taking on any curb appeal improvement projects, clean up your yard and front porch so that your home looks instantly more inviting.
Overlooking Exhausted Landscaping
Has Fido caused bare patches on your grass? Are your trees and shrubs looking a little worse for wear? You might not mind having tired and sickly landscaping, but a potential buyer sure will! Before you even think about putting your home on the market, take stock of your landscape and try to spruce up what you have. Rather than opting for a full landscape overhaul, trim up shrubs and trees, rake leaves, add new pine straw or mulch to flower beds and remove dead or dying plants. You can even add a planter or two of colorful flowers to the front porch for a little extra pop! With just an afternoon of working on your landscape, you can take your front yard from drab to fab.
Ignoring Your Entrance
Your front door is a whole lot more than just an entrance into your home—it gives potential buyers a small taste of what they will see when they go inside. Your front door is like a first impression for visitors—so make sure it is saying the right things about you! If you can afford it, invest in a new front door to give the entire front of your house a new and updated look. Even if you're on a budget, you can give your door a fresh look with a coat of paint, a new kick plate and updated hardware. If you're tight on time, hang a fresh wreath to make your potential buyers excited about opening the door into what could be their new home.
By avoiding these common curb appeal mistakes, you're sure to have an entrance that potential buyers will be happy to go through. If you're in the market to move up to a new home, did you know that the NC Home Advantage Mortgage™ is available for move-up home buyers, too? Learn more about the down payment assistance offered with the NC Home Advantage Mortgage™ and find a participating lender near you at www.nchfa.com/home-buyers.