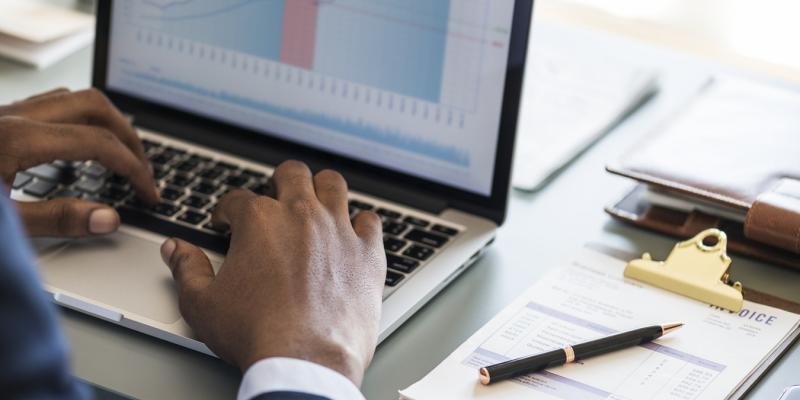 By 2025, 36.2 million Americans will be working remotely—an increase of 87% over pre-pandemic levels according to a survey by Upwork. While many of those workers may be returning to in-office work environments post-pandemic, for some, working from home is here to stay. If you plan to work at home now or in the future, be sure to consider the following items when searching for your perfect home.
Neighborhood Noise Levels
While every community has its noisy moments, it's true that some communities are louder than others. Even things as simple as proximity to shopping centers and major roads can impact the noise levels in your neighborhood. When home searching for a place that can also act as your office, you want to be sure that you understand the levels of noise for your area. Doing some research in advance can help head off awkward remote meeting interference.
Dedicated Workspace
During the pandemic, many workers found themselves making office space out of whatever area in their home they could squeeze into. For many buyers in 2021, buying a home with space they can dedicate for work is a huge priority. While you may not be able to afford a home with an entire extra room to use as an office, you can explore potential homes with an eye for where a work space can fit. Look for quiet and secluded corners in living areas, or even a closet to turn into an "office." Just make sure your new home has space for whatever you need it to function as.
Close to Amenities
Staying at home more has shown many people just how much they don't want to be at home more than necessary. Venturing outside as an escape from the view of the same four walls has become the norm, and when you're looking for a home you can work remote from, take a look outside your house to see what the community has to offer that may act as an extension of your home office. Perhaps you would like to be walking distance to coffee shops for a change of scenery, or want a park or greenspace nearby for breaks. Thinking about the amenities you will expect from your community in advance can help you significantly narrow down your search for the perfect home.
More Geographic Flexibility
If you previously worked in an area with a high cost of living, keep in mind that remote work may allow you to have more flexibility with your home's location. While in the past you may have been tethered by your commute to the office, today's buyers are increasingly moving further away from their workplaces to areas where cost of living is lower or where the community offers more of what they are looking for beyond job proximity. While you may have been stuck within a one-hour radius of your workplace before, if you work remotely, you may be able to buy a home anywhere you please, opening up more affordable options that might not have been possible before.
If you think you're ready to buy your first home in North Carolina, the NC Home Advantage Mortgage™ can help make it happen. With down payment assistance, competitive rates and participating lenders statewide, the NC Home Advantage Mortgage™ might be just what you need to get into the home of your dreams. Learn more at NCHomeAdvantage.com.