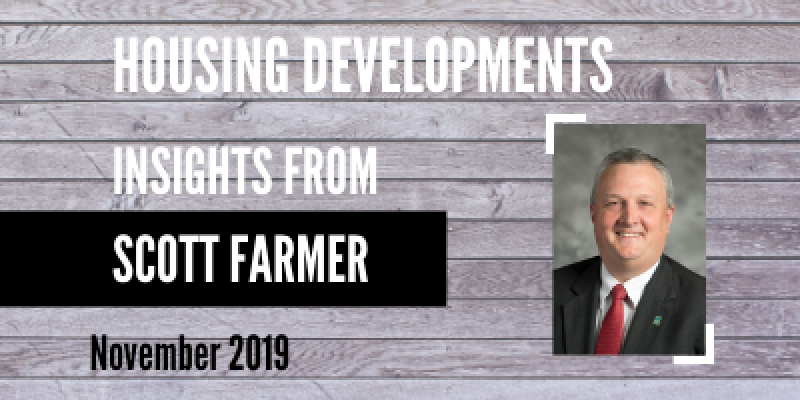 Seven years after the Olmstead Agreement mandated that North Carolinians with mental health issues be able to live in the least restrictive settings in their communities, the state has made substantial progress thanks to the Transitions to Community Living Voucher (TCLV). The voucher provides rent assistance to help people with serious mental illness live in the community of their choice.  The only state-wide, state-funded tenant-based rental subsidy specifically for persons with disabilities, the voucher has assisted more than 2,300 households.
Combined with supports that help tenants live independently, TCLV makes up the housing portion of a broader program known as the Transitions to Community Living Initiative (TCLI), a partnership between the NC Department of Health and Human Services and the state's seven Local Management Entities/Managed Care Organizations (LMEs/MCOs). TCLI provides eligible adults living with serious mental illnesses with long-term integrated housing, community-based services, supported employment and community integration.
On behalf of DHHS, our Agency reimburses the LMEs/MCOs for TCLV, which not only provides rent assistance, but can also help pay for security deposits and provide risk mitigation for property owners in case of rent nonpayment, abandonment and damages.
Nearly 30% of the apartments serving TCLI renters have been secured through the Targeting Program, a longtime partnership between our Agency and DHHS to provide access to affordable housing for people with disabilities and/or experiencing homelessness with very low incomes. All Housing Credit awardees are required to set aside at least 10% of the units in each project for DHHS referrals. Traditionally, eligible renters in Targeted Units receive Key Rental Assistance, project-based assistance that makes the units more affordable for those with extremely low incomes. In recent years, DHHS has made it a priority to refer TCLI recipients to these apartments.  
We also are working with DHHS to increase the state's stock of community-based housing in integrated settings for people with mental health needs through the Integrated Supportive Housing Program (ISHP), an innovative, flexible funding source that uses TCLI dollars. ISHP has awarded $13 million to date to 10 Housing Credit properties, which will result in 127 units set aside for persons with disabilities for a 20-year term. These apartments will be prioritized for TCLV renters and will offer affordability, convenient locations near services and integrated, independent living for people whose past options have sometimes been limited.
We are proud to collaborate with DHHS on programs that will help North Carolinians with disabilities have full and equal access to housing opportunities in their communities. While TCLV tells a story of increasing success through its numbers, the heart of its accomplishments lies with the renters themselves. "I never thought I would have my own place. The support helped me push through it…I'm living a normal, successful life," says one renter. Another shares: "The most important thing for me is to not go back into the hospital and so far, it has been great. I'm just happy. I achieved this. I had help, but I did it."
As we work to meet the Olmstead requirements, North Carolina has the opportunity to solidify and expand upon the systems and resources being leveraged for the TCLI program to ensure people with disabilities continue to have access to the communities of their choice.