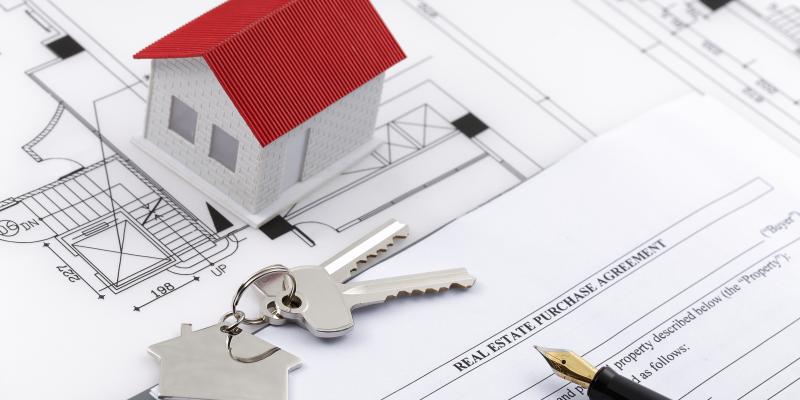 Saving for retirement can be a scary thought. With the Great Recession not far behind us, many people wonder when they will be able to retire, or if they will be able to afford to retire at all. However, aside from the most obvious benefits of home ownership, did you know that owning your home can help you reach your retirement goals? It's true, and in more ways than you think. Read on to learn all about how investing in your very first home can help with a comfortable retirement that you can look forward to.
Cash Out on Your Equity
The most obvious way that home ownership can help contribute to your retirement goals is by building equity that you can take out when you eventually sell your home. For many homeowners, buying a house is like starting a giant savings account that you get to live in. Every time you make your mortgage payment, you whittle down the amount that you owe your lender and build equity in your home. Eventually, when your home is paid off or close to it, you can sell your home and pocket your equity. Or you can even open a home equity line of credit or home equity loan to access this money while you still live there.
Use Your Spare Space
When you purchase your first home, you might have in mind a growing family and space for your hobbies. However, as you age, kids will grow up and move out, and your hobbies may take up less space than before. If you use less space in your home as you near retirement, you can put it to work for you during your retirement years. If you have a spare bedroom, an in-law suite or even a finished basement, consider renting out that space as a source of income. If you plan to travel in your later years, you can even rent out your entire home while you do it, which will let you travel with a little more money in your pocket as well as having the peace of mind that your home isn't sitting unoccupied!
Start a Home-Based Side Hustle
You can use the space in your home to kick start your retirement savings and even generate income after you retire without having to get a roommate! Why not use your home as an office with your own home-based side job? Turn your hobby into a money maker, try your hand at freelance or even start your own small company from the comfort of your own home. A small income can go a long way when you don't have to deal with the high overheads of an office away from home, and you can work on your own time!
Pay Off Your Home Early
Aside from healthcare, the largest expense for retirees is housing costs. Thus, a great way to decrease your overall expenses is to eliminate your mortgage payment altogether. The first step is to ensure that the home you are currently living in is one that you can comfortably age in. Is your bedroom downstairs? Is the kitchen easy to access? Can your front steps be converted into a ramp if the need arises? If you are determined to stay in your home through retirement, you can focus on paying off your mortgage as soon as possible. Just one extra mortgage payment per year can shave years off your mortgage! Talk to your lender about making accelerated payments to get your home paid off as soon as possible. Then, each month until you retire, you can pocket your usual mortgage payment once it is paid off and put it toward your retirement savings. Even better, you'll never have a mortgage payment again!
Downsize with Your Existing Equity
If you realize that you have too much space in your home and you decide to downsize, your existing home can still help support your retirement goals. When you sell your home that is now too large for your needs, you can use that equity to purchase a smaller home that fits your retired lifestyle. With your equity, you may be able to buy your new home outright, or you can get a mortgage for that new home and invest the equity to help pay for your future retirement expenses.
All these benefits can only be yours if you become a homeowner first! With the NC Home Advantage Mortgage™ with down payment assistance and lenders statewide, home ownership may be more affordable thank you think. Learn more about all the ways the NC Housing Finance Agency can help make home happen for you at www.nchfa.com/home-buyers.