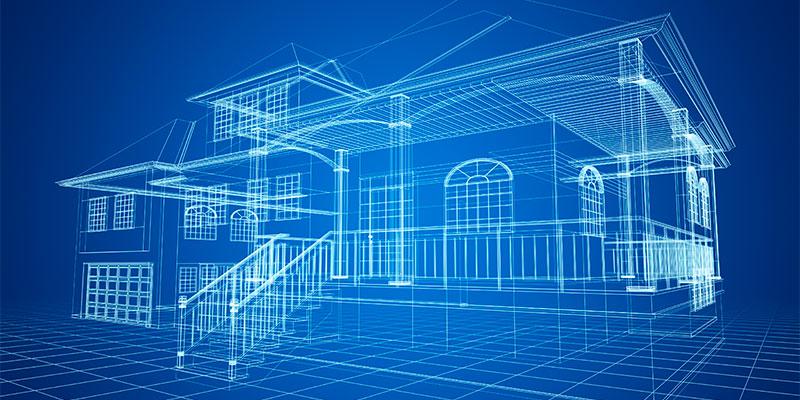 Once you've made an offer, had it accepted and secured financing for your home purchase, you might think you are home free in your search to find the perfect house. But not so fast. One of the final steps in purchasing a home, a home inspection is also one of the most important. A trained inspector will uncover things that can help you be sure that your dream of home ownership doesn't turn into a nightmare. To get the most out of your home inspection, make sure you ask the right questions. Check out what three questions to ask your home inspector to ensure the home you buy is right for you, your family and your finances.
Are There Common Issues Locally You Will be Looking For?
Every home is different, but if the home you want to buy is part of a development, neighborhood, condo or townhome complex there might be specific issues that your inspector should look for that might be common in other homes close by. For example, if many homes on the street flooded during a storm, your inspector might pay special attention looking for signs of water damage. Also, if homes in the area tend to contain hazardous materials such as asbestos or lead, inspectors will make checking for those a priority as well.
What Are the Biggest Issues?
A good home inspector will look at your potential new home from top to bottom and will likely uncover everything from small issues to huge dangers. While this can seem daunting, it is important to talk to your home inspector about what might be the biggest issues with the home that may pose a risk to health or safety or require significant investment to fix, and what items are small or insignificant. Ask your inspector to run through the biggest concerns about the property, so you can understand your potential investment without feeling overwhelmed.
Can You Explain that Further?
Home inspectors look through homes all day every day. Because of this, they might give you a relatively quick rundown of issues they find and concerns they have about the home. As the potential buyer, it is your job to ask your inspector for further explanation of their findings, why they might be an issue and just how big the issues are. You aren't just paying for an inspection, you're paying for valuable knowledge and insight into your home. Don't be afraid to ask your inspector to elaborate on issues, further explain systems in the home and even tell you what to do to fix the issues they find.
Having an inspection on your home is an important step in ensuring that your home is safe and that you can financially handle the maintenance required to keep it up. While home inspectors are a great resource, the NC Housing Finance Agency offers many resources for first-time and move-up home buyers, including down payment assistance, Mortgage Credit Certificates and home buyer educational materials. Learn more about how the NC Housing Finance Agency can help make home ownership a reality for you at www.nchfa.com/home-buyers.