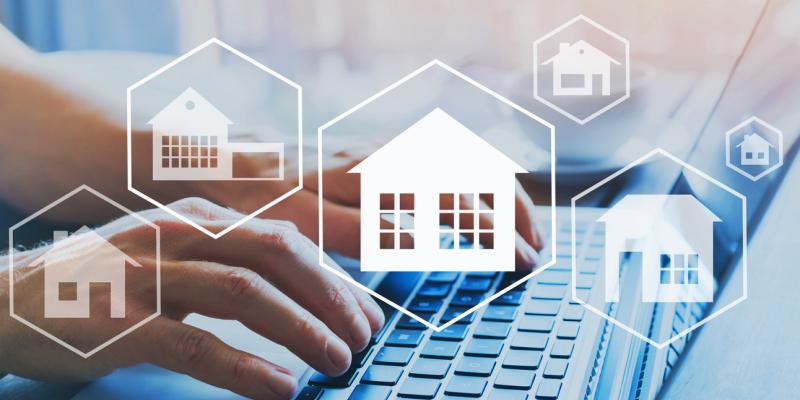 The pandemic exposed and amplified the disparities within the nation's housing market. While households with secure employment experienced little financial distress and were able to buy a new home in a competitive market, millions who lost income fell behind on housing payments and are now threatened by eviction or foreclosure. The latest State of the Nation's Housing report by the Harvard Joint Center for Housing Studies documents the disparate impacts of the pandemic on renters and homeowners and details the persistent and growing affordability challenges across the country. North Carolina's housing market and affordability challenges, especially in metropolitan areas, mirror national trends.
Strong demand for homes coupled with an increasingly tight supply has created a competitive home buying market. After a brief drop at the beginning of the pandemic, home prices and sales soared in markets across country and in North Carolina, instigated in part by record low mortgage rates and the shift to remote work. Home prices rose 13.2% nationally in March 2021 and by at least 10% in 85 of 100 large metro areas in the first quarter of 2021, including Charlotte, Greensboro and Raleigh.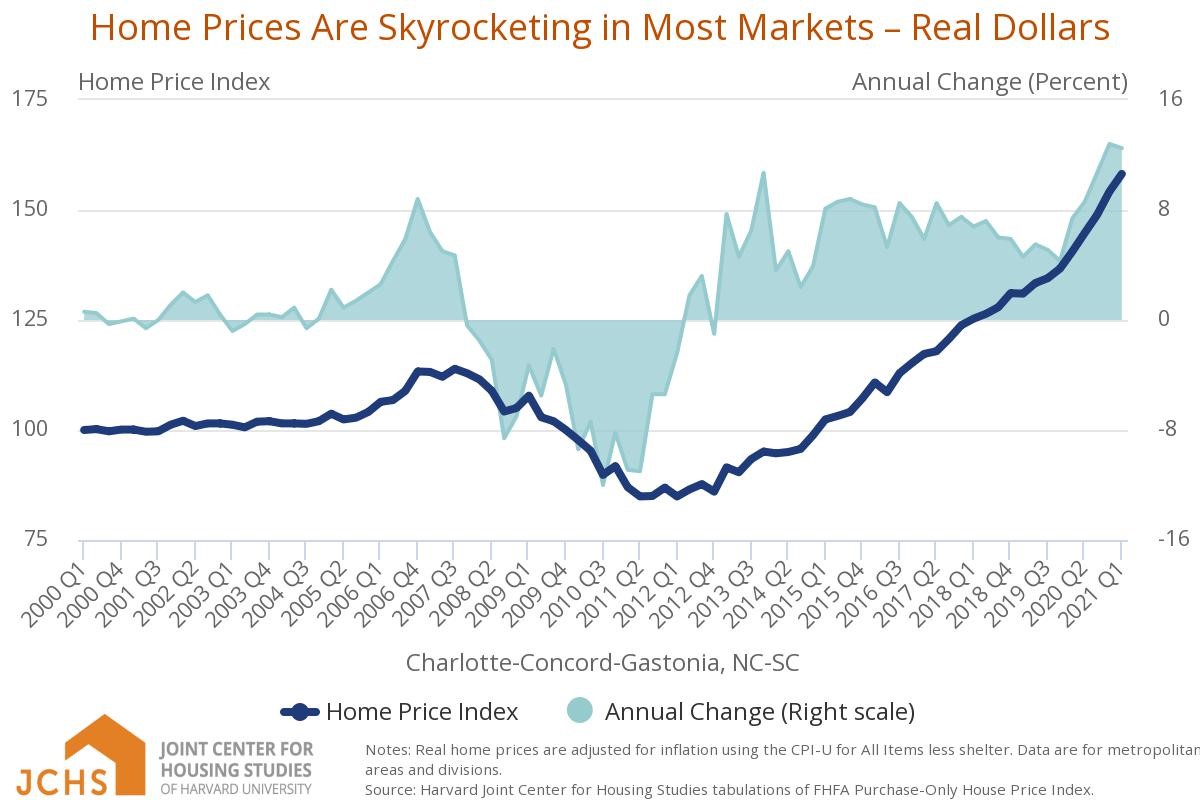 Rising home prices have also created barriers to entry for aspiring homeowners who are facing increased upfront costs and slow income growth. Home prices continue to outpace income, with the national price-to-income ratio increasing to 4.4 in 2020 compared to an average ratio of 3.3 in the 1990s. Ratios in metropolitan areas of North Carolina hover around the national ratio, ranging as high as 4.8 in Durham/Chapel Hill and as low as 2.6 in Goldsboro. With home prices ranging two to four times annual income, accumulating the down payment and closing costs for a home could take years, especially for Black and Hispanic households whose cash savings, net wealth and incomes, on average, are lower than white and Asian households.
While some Americans have been able to get ahead financially, thanks to stable employment, others have experienced significant income losses and fallen precipitously behind. The Census Household Pulse Survey findings show that more than half of all renter households in the country lost income between March 2020 and March 2021 and 14% were behind on their payments in early 2021. In North Carolina, half of all renters lost income and 17% were behind on rent, compared to 35% of homeowners losing income and 9% behind on mortgage payments.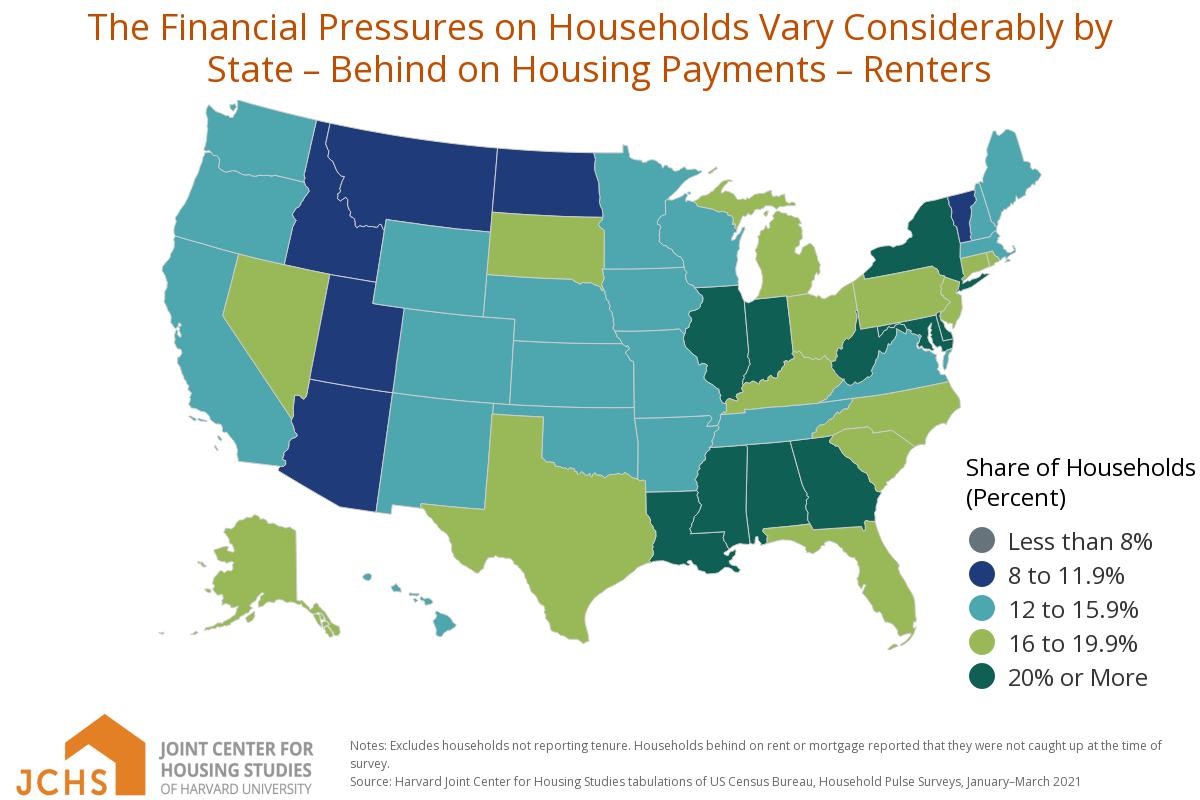 Many households were struggling with housing costs before the pandemic began. In 2019, nearly half of all renter households and one-fifth of all homeowner households spent more than 30% of their incomes on housing. Cost burden has been a persistent challenge for the lowest-income renters but recently, those with higher incomes have begun to feel the strain with 70% of renter house­holds earning between $25,000 and $34,999 and nearly 50% of renters earning between $35,000 and $49,999 also experiencing moderate cost burden. High cost cities in North Carolina like Charlotte, Durham/Chapel Hill and Raleigh have seen similar trends in cost burden. 
Federal economic stimulus and relief resources will help mitigate some of the immediate losses stemming from the pandemic but the economic fallout will persist into the future, especially for households that lost savings and accumulated debts to cover costs. The unprecedented events of the past year have revealed the urgent need for a broader and stronger approach to ensuring housing affordability for everyone.