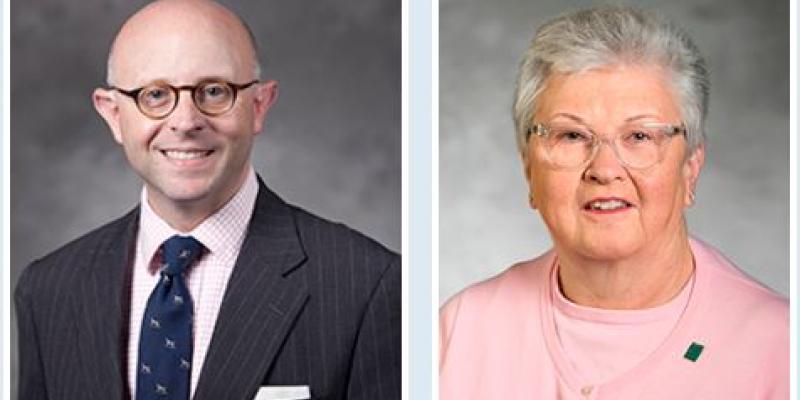 Governor Roy Cooper has appointed Gene Davis as chair and Pat Garrett as vice chair of the Board of Directors of the North Carolina Housing Finance Agency. Raleigh attorney Davis has served as a member of the board for the past seven years, and Garrett has served various terms totaling 18 years.
Davis has practiced law in Raleigh for 18 years, specializing in corporate and real estate law. He earned both his bachelor's and law degrees from the University of North Carolina at Chapel Hill. Davis also currently serves as second vice president of the National Council of State Housing Boards, which represents housing finance boards across the country. Locally, he is a member of the Board of Trustees of the North Carolina Museum of Art and vice chair of the Raleigh Arts Commission.
Garrett was president of the Charlotte Mecklenburg Housing Partnership, Inc., for 23 years before retiring in 2013. She served as the first chair of the North Carolina Housing Partnership, which administers the North Carolina Housing Trust Fund, and was a founding member of the North Carolina Housing Coalition, an executive committee member of the Housing Partnership Network and a board member of the Atlanta Federal Home Loan Bank. She is secretary of the board of Aldersgate, Charlotte. Garrett has received numerous awards, including the state's highest award, the Order of the Long Leaf Pine.
The 13-member N.C. Housing Finance Agency Board oversees its operations. The governor, speaker of the N.C. House of Representatives, and president of the N.C. Senate each appoint four members who in turn elect the 13th member.
The North Carolina Housing Finance Agency, a self-supporting public agency, has financed 255,000 homes and apartments since its creation in 1973.