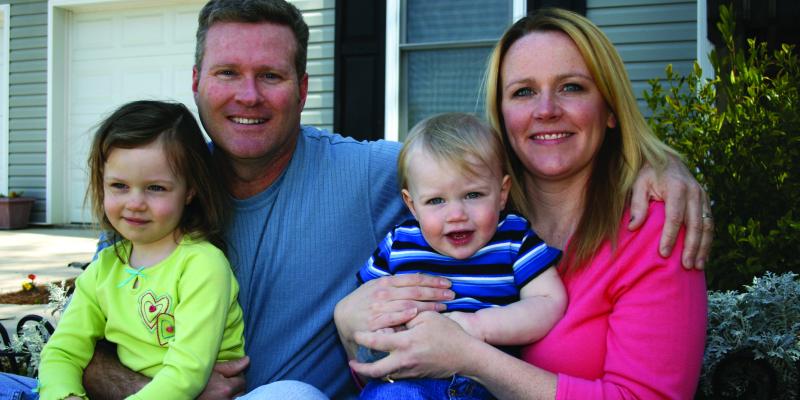 North Carolinians in 49 counties whose homes were damaged by specific natural disasters in 2016 may now be eligible for repairs financed by the N.C. Housing Finance Agency. Using a special appropriation from the General Assembly to the state's Housing Trust Fund, the Agency is awarding funding to local organizations for the rehabilitation of owner-occupied homes in counties affected by natural disasters.
To be eligible for assistance, households must have been damaged by Hurricane Matthew or Tropical Storms Julia and Hermine and have incomes below 100% of the area median income. Counties included are Beaufort, Bertie, Bladen, Brunswick, Camden, Carteret, Chatham, Chowan, Columbus, Craven, Cumberland, Currituck, Dare, Duplin, Edgecombe, Franklin, Gates, Greene, Halifax, Harnett, Hertford, Hoke, Hyde, Johnston, Jones, Lee, Lenoir, Martin, Montgomery, Moore, Nash, New Hanover, Northampton, Onslow, Pamlico, Pasquotank, Pender, Perquimans, Pitt, Richmond, Robeson, Sampson, Scotland, Tyrrell, Wake, Washington, Wayne and Wilson.
Local organizations, including nonprofit organizations, local governments or regional councils of government, determine the eligibility of homeowners for the assistance and then contract for and supervise the work on the homes. Most of these organizations already offer urgent repair and rehabilitation programs in their communities using Agency financing and have proven track records of success.
"This funding will go a long way toward helping homeowners get back into their homes," said Scott Farmer, executive director of the N.C. Housing Finance Agency. "By working through our local partners, we are able to more quickly and efficiently address the needs of North Carolinians who were hit hard by natural disaster in 2016."
The funding was appropriated in the Disaster Recovery Act of 2016 and is intended to meet needs that are not already being addressed by flood insurance, FEMA or the Small Business Administration.
Homeowners in affected counties can find a local provider at http://www.nchfa.com/homeownership-partners/community-partners/current-community-partners or by calling 919-877-5707. The Agency will also be adding providers throughout the next few months.
The North Carolina Housing Finance Agency, a self-supporting public agency, has financed 255,000 homes and apartments since its creation in 1973.