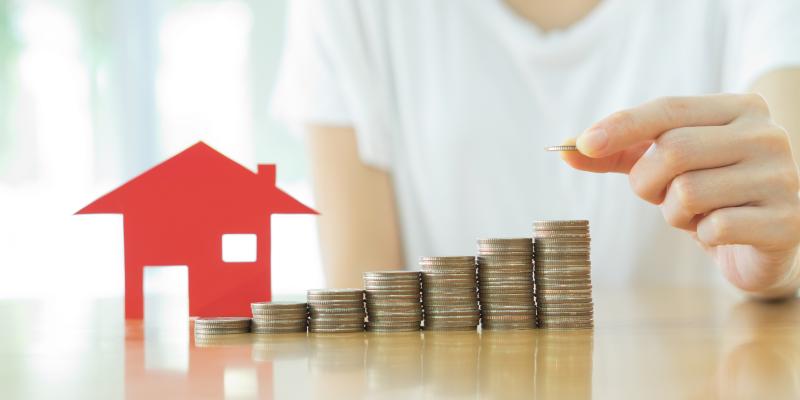 The North Carolina Housing Finance Agency doesn't just offer dependable mortgages—it provides financing in partnership with local government and nonprofit partners in communities statewide to support the purchase and encourage the development of homes for North Carolinians with lower incomes.
These community programs, known as the Community Partner Loan Pool and the Self-Help Loan Pool, offer mortgage financing and funds to purchase homes and make them affordable. Read on to learn more about these programs and how they might help you become a homeowner.
The Community Partners Loan Pool
If you qualify, the Community Partners Loan Pool can provide down payment help up to 25% of the sales price with our NC Home Advantage Mortgage™ and up to 10% with a USDA Section 502 loan. This assistance can also be combined with other local down payment assistance programs. It is only available for homes that meet the age and condition standards for the program, and the sales price cannot exceed certain limits.  These loans are zero-interest, deferred second mortgages, and eligible first-time buyers and veterans can combine them with a Mortgage Credit Certificate for tax-saving benefits that make their homes even more affordable.
The Self-Help Loan Pool
Through the Self-Help Loan Pool program, the NC Housing Finance Agency offers up to $45,000 in mortgage financing to assist eligible buyers purchase homes built or rehabilitated by a SHLP Member, which usually is a local Habitat for Humanity affiliate. The Self-Help organization combines the Agency's funds with its own mortgage financing to provide a single, affordable mortgage that typically is structured as a 0%, amortizing loan with a term from 20-33 years.
To participate in either program, eligible buyers must complete a minimum of eight hours of home buyer education and, if needed, home ownership counseling. Housing counseling is not only required for these programs but is a great idea for any first-time buyer to prepare for the responsibilities of home ownership. Our next blog will discuss how housing counseling works and how it can help you achieve your dreams of finally owning a home.
To learn more about these programs, determine if you are eligible and find an organization offering our them in your area, go to Community Home Buying Programs. And don't forget to check out our NC Home Advantage Mortgage™ to learn how this great loan may be able to help you buy a home anywhere in North Carolina!