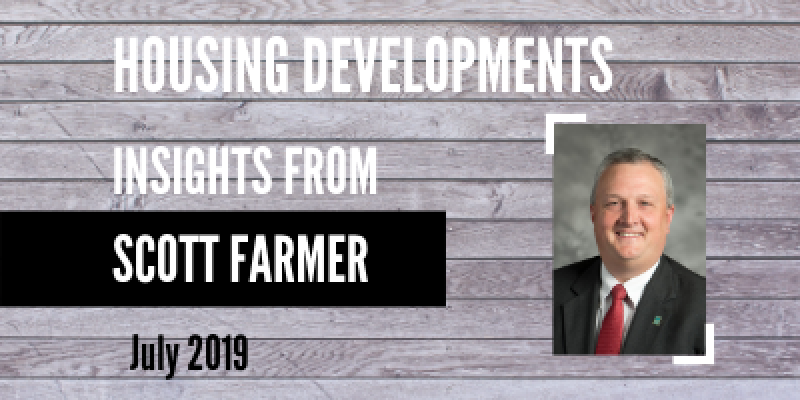 This year marks the 25th anniversary of two landmark housing programs in North Carolina that have met the needs of thousands of the state's most vulnerable citizens, impacting households with the lowest incomes and filling gaps statewide.  Created by our Agency in 1994, the Urgent Repair Program (URP) and Supportive Housing Development Program (SHDP) are funded by the North Carolina Housing Trust Fund and together provide the state's largest source of financing for emergency repairs/accessibility modifications and supportive housing.
URP investments have helped keep more than 15,000 people in their homes during the past 25 years. The program is a lifeline for seniors, veterans and people with disabilities who face severe health and safety hazards but can't afford the necessary emergency repairs or accessibility modifications due to extremely low incomes (below 50% of their area median).
Without URP, thousands would be forced into costly institutional care. With this program, however, the state realizes a significant return on a relatively small investment: our Agency's research shows that up to $19 in Medicaid costs can be saved for every $1 invested. Communities reap benefits as well with studies showing that home rehab investments not only preserve and improve existing homes but also the property values of surrounding neighborhoods.
The results for individuals are even more profound. An elderly Charlotte homeowner was able to remain in her home after URP dollars repaired dangerous structural damage. A retired factory worker in Burlington Mills is still living in the home where he raised his children and grandchildren thanks to repair of his bathroom's rotten floor and accessibility modifications to his shower. A new roof and water heater and the addition of handrails to front and back porches kept a veteran with disabilities in his Madison County home.
SHDP has been equally impactful over the past quarter century. The program benefits a wide array of populations that may otherwise have remained unserved, ranging from those experiencing homelessness or with mental, physical or developmental disabilities to children living in or aging out of foster care. SHDP investments in emergency housing have resulted in 29 domestic violence shelters, protecting families and children statewide.
SHDP financing of independent apartments has helped people with disabilities live and work in their communities. For example, Building Independence in Raleigh offers affordable apartments for adults with intellectual and developmental disabilities that provide the supportive services they need to maintain their independence. In Greensboro, Hope Court offers supportive housing and access to life skill classes and education grants for formerly homeless people, people with disabilities and working families. 
Thousands of North Carolinians have received a new lease on life from SHDP investments. Recognizing the challenges faced by returning veterans, such as unemployment, low incomes or service-related disabilities that can lead to homelessness, Denson Apartments in Durham offers veterans not only shelter but a chance to rebuild their lives in a new home with supports that include job training and personal development services.
While the Housing Trust Fund dollars that fund these programs are critical, URP and SHDP could not exist—and thrive—without our local government, developer and nonprofit partners. We have worked with more than 300 local partners during the life of these programs, partners who have recognized the needs in their communities and worked tirelessly to meet them.
I thank you all for your support of URP and SHDP and invite you to share with us on your social media pages how these programs have made a difference in your communities. As we celebrate these programs, let's use their success as inspiration for what they can accomplish in the next 25 years!