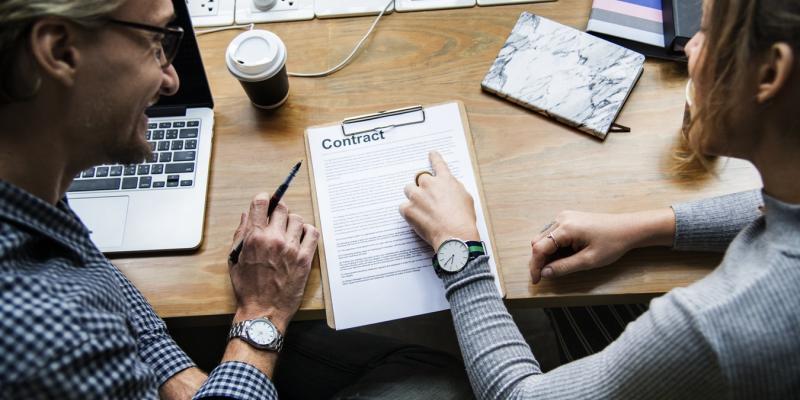 Today's housing market is historically competitive, with increasing demand meeting a declining supply of homes, especially for first-time buyers. A competitive market means potentially more negotiations when it comes to a home purchase. However, how do you know when negotiations have gone too far, or are going nowhere, and it might be time to walk away? Read on to learn 3 signs that it might be time to step back from the negotiating table and find a different home to make yours.
The Home Doesn't Appraise
After you agree to purchase a home, your lender will require that the home be evaluated by a professional home appraiser to ensure that the price you are paying for the home is fair. In a competitive market, many homes may be overpriced, and a lender does not want to lend you money for a home that isn't worth it. If the difference between the purchase price and the appraisal is small, you may be able to put up the cash to cover the difference or request that the seller lower the home price. If the difference is large and the seller is not willing to lower the price to one that is more in line with the home's value, it might be time to walk away. After all, no home is so perfect that you should pay more than it is worth.
The Inspection Reveals Serious Issues
Having a home inspection is one thing all home buyers should do, as it is your first line of defense to uncover issues that could cost you down the road. It is normal for small issues to be found in the home, and for buyers and sellers to negotiate repairs. However, some sellers are unwilling or unable to make any repairs or changes to the home. If the repairs needed exceed your budget, and the sellers are unwilling to make any concessions on their end, it might be time to walk away.
The Seller Isn't Holding Up Their End of the Deal
Buying a home is a complex process that requires time and effort on the part of both the buyer and the seller. If agreed-upon repairs are not made, if the seller requests multiple changes to the closing date or if there are other attempts to delay the closing process, it might not be worth going through with the home purchase. These actions could be a sign that the seller does not in fact want to sell the home, and they may be hoping you cancel the deal. If you suspect this is the case, review your contract and discuss your options with your real estate agents.
Purchasing any home, but especially your first home, can be difficult, time-consuming, and confusing, but dedicated home buying professionals such as lenders and real estate agents can help the process go smoothly. The NC Housing Finance Agency maintains a listing of preferred real estate agents and lenders who are trained in our programs and can help first-time and move-up buyers purchase homes they can afford. For more information about how the Agency can help you buy a home, or to find a participating lender or real estate agent near you, visit www.nchfa.com/home-buyers.